David Walliams Responds To Backlash Over Kim Jong-un Costume
3 November 2017, 15:55 | Updated: 3 November 2017, 16:11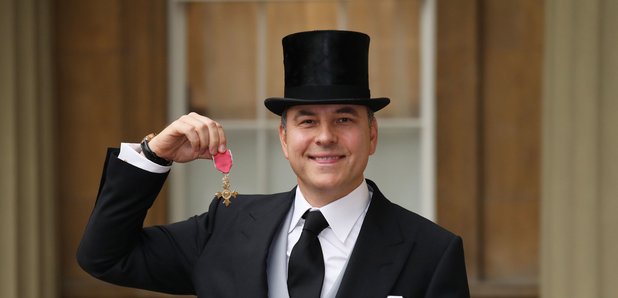 The comedian and BGT judge has been accused of racism by some critics, after dressing up as the North Korean leader for Halloween.
David Walliams has hit back at those who criticised his Halloween costume of Kim Jong-un.
The Little Britain actor came under fire for dressing up as the North Korean dictator for the spooky holiday, wearing prosthetic makeup which narrowed his eyes.
See it here:
Happy Halloween from Kim Jong-un. pic.twitter.com/fGbpo5EgmF

— David Walliams (@davidwalliams) October 31, 2017
The comedian has since responded to some Twitter users who accused him of "yellow face" by pretending to receive a text from the leader, which read: "Hi Dave, Loved the Halloween outfit mate! Wet meself laughing. Don't see what all fuss is about. Kim x PS Can't wait to read 'Bad Dad'".
I just got this text- pic.twitter.com/zBGcv5y8R1

— David Walliams (@davidwalliams) November 2, 2017
Meanwhile, Little Britain co-creator Matt Lucas has admitted he couldn't make Little Britain now because it would upset many people.
Speaking to The Big Issue last month, the star mused: "I wouldn't play black characters. Basically, I wouldn't make that show now. It would upset people.
"We made a more cruel kind of comedy than I'd do now. Society has moved on a lot since then, and my own views have evolved. There was no bad intent there – the only thing you could accuse us of was greed.
"We just wanted to show off about what a diverse bunch of people we could play. Now I think it's lazy for white people to get a laugh just by playing black characters.