There's A Pretty Good Chance Of A Peep Show Reunion...
5 September 2017, 17:19 | Updated: 19 September 2017, 18:44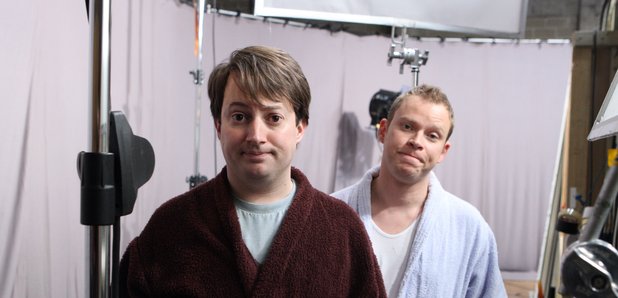 David Mitchell and Robert Webb have revealed they'd be up for revisiting the hit TV show, but we might be in for a bit of a wait.
David Mitchell and Robert Webb would return to the Peep Show in 10 years time.
The comedy duo - who played Mark Corrigan and Jeremy (Jez) Usbourne in the cult series - are appearing in new Channel 4 series, Back, but they aren't ruling out returning to their most famous characters.
Asked about the possibility of reviving the much-loved series, Mitchell told NME: "When it ended, Sam Bain and Jesse Armstrong and Rob (Webb) and I agreed that we would be up for doing a return to those characters in 10 or more years time".
He added: "I think it would be a different show. I think we would give it a different name but I'd certainly love to work with Sam and Jesse again and I think they would be interested to write those characters again but basically at the other end of their lives when they're 50 odd or even older."
Webb went even further, suggesting the show would only work if it caught up with Mark and Jez when they were much, much older.
"In its perfect form, it is over. I know that all four of us have said that we're keeping the door on the latch for a return when Mark and Jeremy are much older and I mean seriously older otherwise it's just a tired reboot," he said.

Mitchell and Webb's new sitcom, Back, airs on Wednesday 6 September at 10pm on C4.