David Hasselhoff "Won't Make A Dime" From New Movie
2 October 2017, 12:21 | Updated: 2 October 2017, 15:22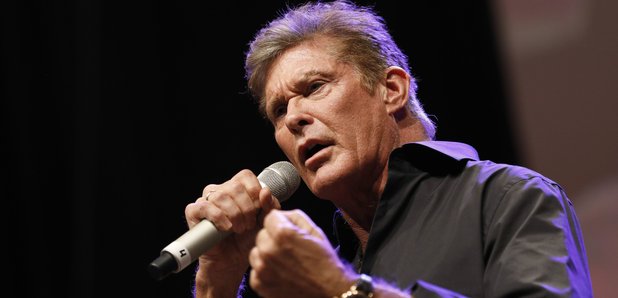 The star says that Killing Hasselhoff is "not exactly" what he wanted it to be...
David Hasselhoff's latest movie "is not exactly what [he] wanted" the film to be.
The 65-year-old actor plays himself in the forthcoming film, in which Ken Jeong portrays a cash-strapped nightclub owner who hires a hitman to kill the former Baywatch' star.
But the legend admits he isn't going to make any money from the motion picture and is "happy" it is finished.
He said: "I'm not going to make a dime on this movie.
"It's not exactly what I wanted it to be, but it's done and I'm happy.
"It's supposed to be entertaining and if it's entertaining you for an hour and a half, then I've basically succeeded. It's what Hollywood needs: you need to sit back and laugh.
"The world is so horribly brutal right now."
While David won't be getting much richer from his latest movie, but he admits he is "laughing all the way to the bank" because he is still getting acting jobs at the age of 65.
Speaking to the i newspaper, he said: "I don't find anything strange about this business. The whole business is the weirdest-ass, craziest, stupidest, [most] horrible business in the world!
"You're lucky if you can last one series; I'm 65 and I'm still talking to you about movies and I'm laughing all the way to the bank because I'm still in the game."
Back in August, Chris Moyles Facetimed David and found out what he keeps on his top shelf… Watch the clip here: