Is Darth Vader The Greatest Movie Villain Of All Time?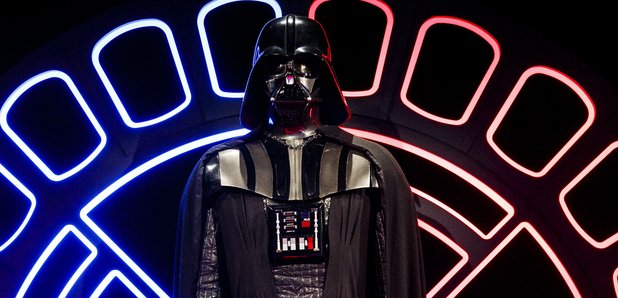 The Sith Lord has beaten the likes of The Joker and Hannibal Lecter to be named the top baddie in films.
Darth Vader has been voted the greatest movie villain of all time.
The iconic Sith Lord first debuted in Star War aka A New Hope back in 1977 and since then, he has become one of the world's most loved - and feared - screen characters.
Played by David Prowse and voiced by James Earl Jones in the original trilogy, the character has since been seen making cameos in the prequel and in Rogue One: A Star Wars Story, while his iconic broken mask was also seen in Star Wars: The Last Jedi.
The part-man-part-machine was previously listed the third greatest movie villain by the American Film Institute.
Despite being feared and ruthless, Vader eventually ends up saving his son Luke Skywalker from being murdered by Emperor Palpatine - although he dies in the process.
Now, the galaxy enforcer has beat the likes of Heath Ledger's portrayal of The Joker, Loki, Hannibal Lector and Lord Voldemort in Empire Magazine's greatest villains of all time, voted by the public.
The Top 20 Greatest Villains of All Time:
1. Darth Vader (Star Wars)
2. The Joker (The Dark Knight)
3. Loki (Avengers Assemble)
4. Hans Gruber (Die Hard)
5. Hannibal Lecter (Silence Of The Lambs)
6. Hans Landa (Inglorious Basterds)
7. Kylo Ren (Star Wars: The Last Jedi)
8. Anton Chigurh (No Country For Old Men)
9. Voldemort (Harry Potter)
10. The Alien (Alien)
11. Gollum (Lord Of The Rings)
12. Sauron (Lord Of The Rings)
13. Nurse Ratched (One Flew Over The Cuckoo's Nest)
14. The Sheriff of Nottingham (Robin Hood: Prince of Thieves)
15. Palpatine (Star Wars)
16. Norman Bates (Psycho)
17. Agent Smith (The Matrix)
18. Freddy Krueger (Nightmare On Elm Street)
19. The T-1000 (Terminator 2)
20. Michael Myers (Halloween)