Danny Dyer "Interested" In Replacing Peter Capaldi On Doctor Who
9 February 2017, 11:50 | Updated: 19 September 2017, 18:29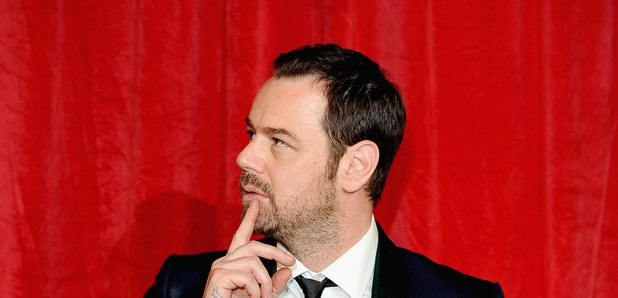 The EastEnders actor reckons he could keep his cockney accent too.
Danny Dyer has revealed he'd be up for becoming the new Doctor Who.
The 39-year-old actor is famed for playing pub landlord Mick Carter in EastEnders, but has revealed he'd like to play the Time Lord when Capaldi exits the sci-fi show later this year.
Referring to the Doctor's familiar neckwear, the cockney hard man told the Daily Star: "I'd be interested in it. I could see myself in the scarf and all that.
"I think I could do it easy. I'd keep my accent too."
Dyer's fans are desperate to see him take hold of the sonic screwdriver when his contract with EastEnders expires in October and have even started an online petition.
They wrote: "My understanding is that Danny Dyer has a contract in EastEnders until October this year. My Dyer should then move into the position of the new Doctor."
However, the UK Government and Parliament petition has since been rejected.
The Doctor is expected to regenerate in the Christmas special in December and show bosses are on the hunt for a new actor to take over the Tardis.
James Bond star Ben Whishaw, The IT Crowd's Richard Ayoade, Little Britain's Matt Lucas, and The Night Manager's Olivia Colman are all said to be in the running.
Though his name hasn't been thrown into the hat by producers, Dyer has has admitted he's ready to move on from Albert Square.
He explained: "Four years is a long time. It's been really rewarding but there's other stuff out there. I'd love to show other sides to me, I loved theatre and all that."
But bosses aren't prepared to let him go without a fight.
As The Mirror reports, a source said at the time: "Danny is so popular it's a no-brainer. He's very much in the plan for the show going forwards and he's said himself how much he enjoys it.
"It's been a great casting so far and everyone wants it to continue - especially the fans. The formal negotiations will be starting soon with the hope to confirm it early next year."