Danny DeVito To Play Ringmaster In Dumbo Remake?
11 March 2017, 07:57 | Updated: 19 September 2017, 18:29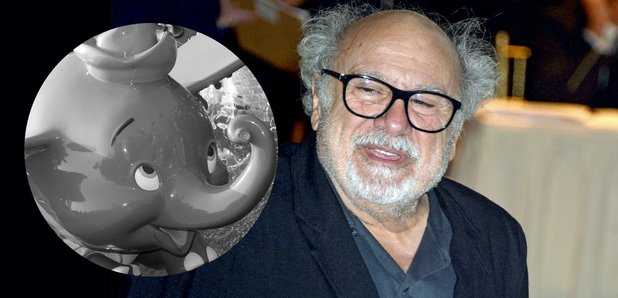 The actor is reportedly in talks to appear in the live action version of the Disney classic.
The 72-year-old actor and director is reportedly being lined up to play the ringmaster in the animated Disney classic, which is to be reworked as a live action movie by Tim Burton.
According to Deadline, actress Eva Green is also in talks to join the film as a French trapeze artist - but they're keen to stress that talks are on in the early stages.
The classic 1941 feature-length cartoon follows the journey of a baby elephant, whose large ears ostracise him from the other circus animals.
However, with the help of the friendly Timothy Mouse, Dumbo realises what makes him unique is just what he needs to save himself from a sticky situation. (We've carefully avoided spoilers here, for anyone new to the Dumbo phenomenon).
The producers are still searching for the right person to play the role of the father of the kids who form a bond with the cute pachyderm - one which was linked to both Will Smith and Chris Pine in the past - and they are also on the hunt for someone to play the main villain, the circus owner.
The movie will follow in the footsteps of Disney's other live-action creations including Maleficent (aka Sleeping Beauty), Cinderella, The Jungle Book and the latest epic to get the treatment, Beauty and the Beast.
Disney also has a number of live-action reboots in the works, including The Lion King (now a major musical), The Little Mermaid and Mulan.
If DeVito does sign up for the film, it'll be the first time he's worked with Burton since he starred as The Penguin in 1992's Batman Returns.