The Chicken Connoisseur Is Getting His Own TV Show...
9 October 2017, 13:26 | Updated: 9 October 2017, 17:30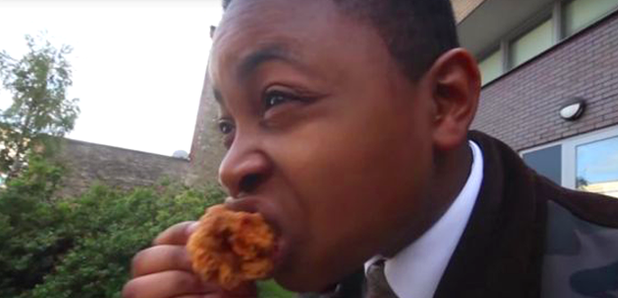 Elijah Quashie is set to front a new Channel 4 programme, which will air later this year.
You may remember a man who rose to fame by reviewing humble chicken shops across London on YouTube.
His videos, entitled The Pengest munch, eventually took him all around the world, got him a slot on the news and even scored him a book deal.
Now, Channel 4 has announced that Elijah Quashie will front The Peng Life, where he'll "be hunting down the most-wanted things his city has to offer and he'll sample them at two different price points – street and elite level."
Quashie said of the news: "On YouTube I do the chicken ting, but now on Channel 4 I'm reviewing everything! The cheapest stuff to the most expensive stuff. Basically the deadest stuff you'll ever find to the most expensive, baller status stuff. I'll see if it's worth the moolah. Hold tight".
See the Chicken Connoisseur where it all began: