This Is The Chance Of A New Inbetweeners Series...
2 August 2017, 13:18 | Updated: 19 September 2017, 18:29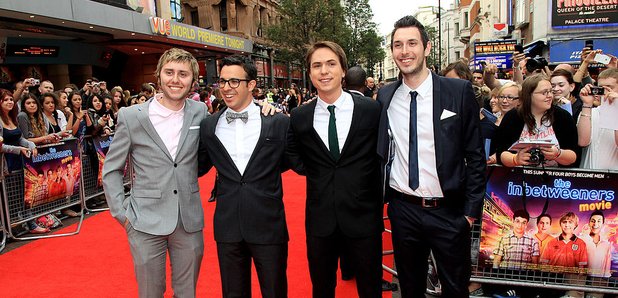 Greg Davies has discussed whether he'd reprise the role of Mr. Gilbert, and if he thinks there'll ever be a reunion.
Greg Davies isn't interested in an Inbetweeners reunion, and doesn't think it would even happen.
The 49-year-old actor portrayed Mr Gilbert in the young adult comedy from 2008 until 2010 and, though there are rumours about the show returning for a one-off series, he's adamant he'll never reprise his role for the programme.

Speaking to The Sun newspaper, he said: "It's a case of writing what you know. But I won't play another teacher.
"After the Inbetweeners I contemplated making Dan [a teacher he plays in Man Down] in to something else. But the more the writing process went on the more I realised I was just missing a trick. It would be silly not to use these feelings I know
"There's a truth to it. Children are entertaining and chaotic. I loved being in the Inbetweeners but it's reached a natural conclusion."
Greg's comments will no doubt upset fans as they got excited earlier this year when Joe Thomas, who played unlucky-in-love Simon Cooper, teased that there may be a comeback in the pipeline-though it wouldn't be set in a sixth form college.
He told The Sun: "I think that we are definitely too old now to do anything that is set in a sixth form. If it's the case that you want to do a show about some sixth formers then obviously we can't be involved in that, with the best will in the world. But we could do the originals ten years down the line, married with kids. I mean, we can do that now. I would jump at any chance to work with those guys again -- in any context, really."
Greg Davies 'Mr. Gilbert may be legendary, but this teacher proved he was an absolute bad-ass by doing a spot of marking while Liam Gallagher played his set.
Watch now: