Bruce Willis To Return For Die Hard Part-Prequel
27 September 2017, 17:21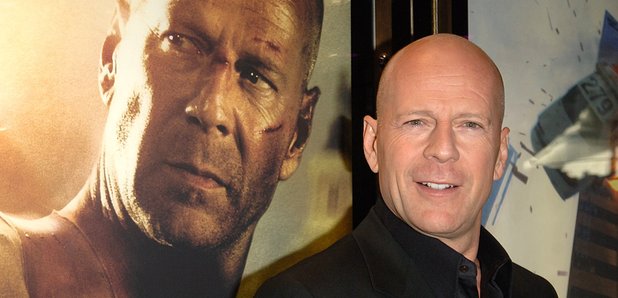 According to reports, the 62-year-old actor is back on board to star in the hit franchise.
Bruce Willis is set to reprise his role as John McClane for a new Die Hard movie.
The 62-year-old actor starred as the wisecracking police detective in the 1988 classic original - which was based on author Roderick Thorp's novel Nothing Lasts Forever - and was last seen as the iconic character back in 2013's A Good Day To Die Hard.
Two years ago it was announced that a "part-prequel, part-sequel" was in the works, and now Deadline reports Willis will reprise his character once more.
Half of the movie - known as Die Hard: Year One - will see McClane as a rookie police officer in the early 1980s, with the rest of the movie being set in the present day.
Casting is already underway to find a younger McClane and director Len Wiseman said: "The right casting for this role is crucial.
"Those bare feet have some very big shoes to fill."
Watch the original Die Hard trailer:
Credit: YouTube/TrailersPlaygroundHD/20th Century Fox/Die Hard
In the last film, McClane and his son Jack (Jai Courtney) had to complete a mission which took them into the heart of the Russian organised crime.
Willis said at the time: "I'm really pleased to continue to be asked back to do other versions and other incarnations of Die Hard.
"The first one really is ... That's all there is. Everything else is just trying to be as good as that film."
The franchise has five movies to date under the banner of the Die Hard and Willis has reprised his role in every film to date.
Meanwhile, the actor is also reprising another popular role as David Dunn from Unbreakable in the new M. Night Shyamalan movie Glass, which will also see Split's James McAvoy and Samuel L. Jackson - who played the villian - Mr. Glass reprise their roles.