Breaking Bad's Los Pollos Hermanos Pop-Up Coming To SXSW
3 March 2017, 16:15 | Updated: 19 September 2017, 18:29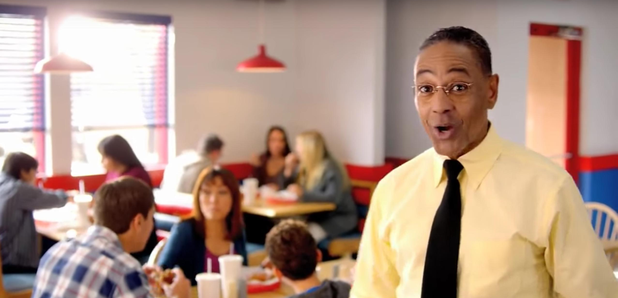 The famous fictional restaurant is said to be opening celebrate Gus Fring's appearance in Better Call Saul.
Fans of Breaking Bad may just get the chance to dine at Los Pollos Hermanos in real life.
As Entertainment Weekly reports, the chicken chain - which is owned by drug lord Gus Fring (Giancarlo Esposito) in the hit series - is set for its own pop-up at Austin's South by South West this year.
Fans will be able to sample Fring's curly fries during the Texan festival, and may even get the chance meet its famous owner in the flesh!
It's said to mark the fact that Giancarlo Esposito will be reprising his character of Fring for the third season of the hit Breaking Bad prequel series Better Caul Saul.
Better Call Saul star Bob Odenkirk is set to be interviewed by Fred Armisen at SXSW on 12 March 2017, and later that day, there is said to be an autograph signing session with Odenkirk and Esposito.
Whatever you do, just remember to say thank you...