1960s Batman Star Adam West Dies
10 June 2017, 20:42 | Updated: 19 September 2017, 18:29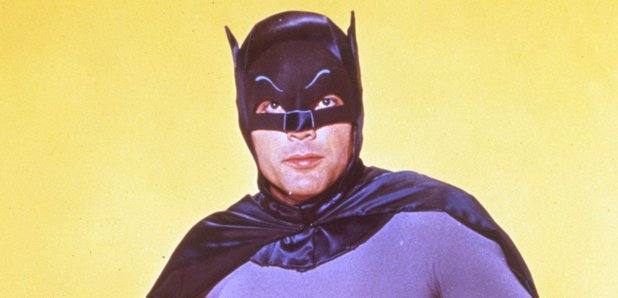 The Hollywood icon has died aged 88 following a short battle with leukaemia.
Adam West, who played the crime-fighting superhero Batman in the 1960s television series of the same name, has died aged 88.
The actor passed away peacefully in Los Angeles on Friday (9 June) after a short battle with leukaemia, his family spokesperson has confirmed.
In a statement, West's family said: "Our dad always saw himself as The Bright Knight and aspired to make a positive impact on his fans' lives. He was and always will be our hero."
Adam's tongue-in-cheek portrayal of Bruce Wayne and his heroic alter-ego became a surprise cult hit with its premiere on US television in 1966, and although the show was a huge success, the star found himself struggling to get other work as he had become synonymous with the popular character.
More recently, Adam took on a voice role in the animated comedy series Family Guy, where he voiced a fictional version of himself, who is the mayor of Quahog, where the show is set.
Speaking previously about the role of Batman West said: "There was a time when Batman really kept me from getting some pretty good roles, and I was asked to do what I figured were important features. However, Batman was there, and very few people would take a chance on me walking on to the screen. And they'd be taking people away from the story. So I decided that since so many people love Batman, I might as well love it too. And I saw the comedy. I saw the love people had for it, and I just embraced it."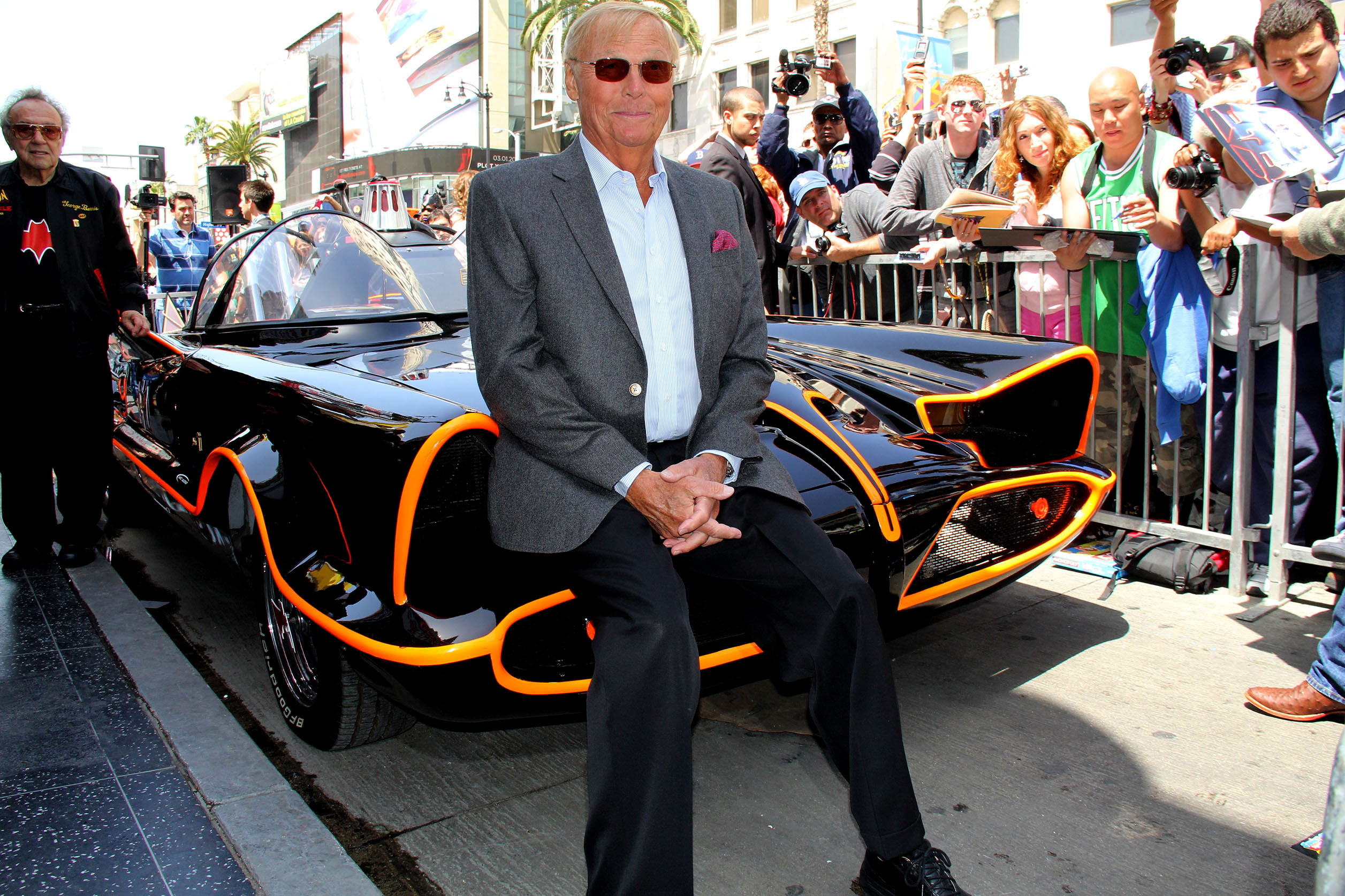 Adam is survived by his his wife Marcelle, six children, five grandchildren and two great-grandchildren.
His co-star Burt Ward - who played the sidekick Robin alongside Adam's portrayal of the crime-fighting superhero - said in a statement: "I am devastated at the loss of one my very dearest friends. Adam and I had a special friendship for more than 50 years.
"This is a terribly unexpected loss of my lifelong friend. I will forever miss him. There are several fine actors who have portrayed Batman in films. In my eyes, there was only one real Batman that is and always will be Adam West. He was truly the Bright Night."
Since the news of West's death, tributes from stars have flooded in, with Julie Newmar (who played the original Catwoman in the TV series) saying he was "Stellar, exemplar, a king to the end. He was bright, witty and fun to work with. I will miss him in the physical world and savour him always in the world of imagination and creativity."
Star Wars star Mark Hamill - who voiced villain The Joker in Batman: The Animated Series - tweeted a picture of himself with Adam and called him a "wonderful actor".
He wrote: "#AdamWest was such a wonderful actor & so kind, I'm so lucky to have worked w/ him & tell him how much he meant to me & millions of fans."
#AdamWest was such a wonderful actor & so kind, I'm so lucky to have worked w/ him & tell him how much he meant to me & millions of fans. pic.twitter.com/Bu0OOaRgX9

— Mark Hamill (@HamillHimself) June 10, 2017
Director Edgar Wright tweeted: "Farewell Adam West. You were MY Batman. Such a super funny, cool, charismatic actor. Loved the show as a kid, still love the show now. POW!"
Farewell Adam West. You were MY Batman. Such a super funny, cool, charismatic actor. Loved the show as a kid, still love the show now. POW! pic.twitter.com/6QAZnOhtMs

— edgarwright (@edgarwright) June 10, 2017