10 TV Shows To Look Forward To In 2018
1 January 2018, 12:00 | Updated: 1 January 2018, 16:55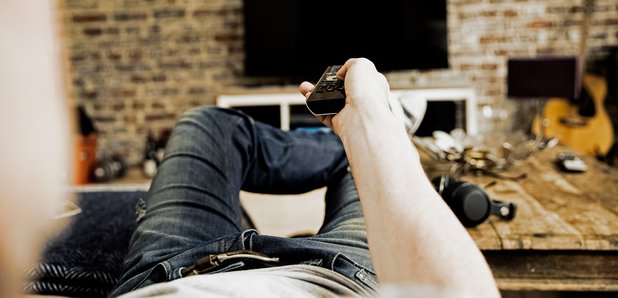 What will YOU be watching on the telly in the coming year? These are the biggest TV shows to come along in 2018…
1. Star Wars: Underworld
Long-mooted TV version of the franchise, set between Episode III and IV and starring Daniel Logan as a young bounty hunter. Who could that be? Not sure when this will drop, but IMDB has been listing a December 2018 date?
2. Lost In Space (Netflix)
Reboot of the quirky 1960s show featuring the space-wrecked Family Robinson. the devious Dr Smith and a cool robot. "Danger, Will Robinson!" was his catchphrase. Due May 2018.
3. Castle Rock (Hulu)
Director JJ Abrams has whipped up this dark thriller series based on Stephen King's fictional universe. Let's hope Cujo turns up at some point.
4. Rambo: New Blood (Fox)
Sylvester Stallone's messed-up Vietnam vet raged his way across four movies, now he's back with some more rough justice on TV. The show will feature the relationship between old Rambo and his son. No release date as yet.
5. Arrested Development (Netflix)
Season 5 of the much-acclaimed comedy will air on Netflix and will feature the original cast as the Bluth family. No release date as yet.
6. Jessica Jones (Netflix)
Another Marvel Comics series, this time about a superhero running a detective agency. Season 1 debuted in 2015, the second will hit Netflix in 2018 with Krysten Ritter in the title role.
7. Luke Cage (Netflix)
Marvel Comics series starring Mike Colter as the former convict turned superhero, returning for a second series after debuting in 2016.
8. Daredevil (Netflix)
Season 3 of the Marvel superhero show, starring Charlie Cox as the blind lawyer who fights crime at night.
9. Making A Murderer (Netflix)
The first series of this true crime serial was a genuine phenomenon, following the case of Steven Avery and was filmed over ten years. The second series will examine the aftermath of the events of the first season.
10. Luther (BBC)
Idris Elba returns as DCI John Luther for the fifth series of the crime drama.