Trigger Happy TV Is To Return!
12 September 2016, 15:50 | Updated: 12 September 2016, 16:00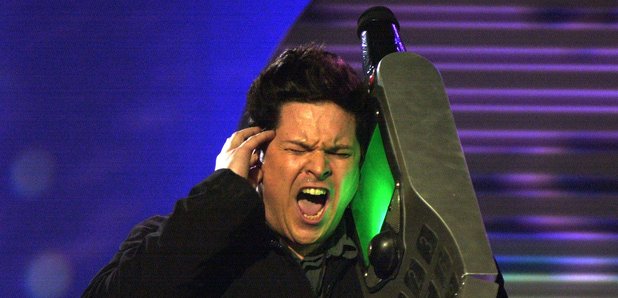 The classic prank series featuring comedian Dom Joly will make a comeback, 13 years after its last series aired.
The show, which ran from 2000 to 2003, featured a series of random and surreal hidden camera stunts, most notably Joly bellowing into an over-sized mobile phone in a number of quiet and respectable places. And all to an amazing soundtrack of big tunes.
The new series of eight 6-minute episodes will appear on Channel 4's digital service, All 4, from 26 September.
New sketches will include "Emoji Face", "Angry Cyclist", "Big Vape" and an updated version of "Big Mobile", bringing in that lovely smartphone technology we know and love.
Speaking to Radio Times, Joly explained how he wanted to avoid the faked and staged stunts that have been rife across YouTube and social media:
"Once again I was keen to use Trigger Happy to target some of the most frustrating, peculiar, prominent aspects of modern life and give them a surreal twist.
Hew went on: "I've watched the hidden camera industry boom since Trigger Happy TV re-invented the format back in the early 2000s.
"But with a few notable exceptions, I've found most of the genre remarkably uninspiring."
Let's hope the snail makes a comeback: