Travis Barker Confirms New Blink 182 Material
10 November 2016, 08:00 | Updated: 2 August 2017, 14:58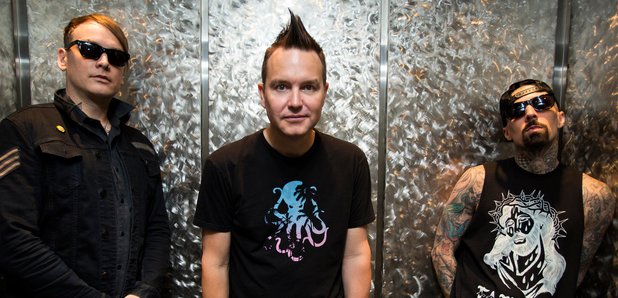 The drummer has told Radio X the band would be back in the studio in two weeks time.
Travis Barker has confirmed Blink 182 will be recording new material very soon, and it will feature on a deluxe version of their latest album.
Speaking to Radio X's Dan O'Connell, the Bored To Death drummer revealed: "We're actually gonna get back in the studio in a couple of weeks and work on the deluxe version of California, which will include some songs nobody's heard yet".
The trio's album - which includes their Bored To Death and She's Out Of Her Mind singles - reached No.1 in the US and the UK charts when it was first released in July this year.
Watch the official video for Bored To Death here:
Meanwhile, the 40-year-old musician also Radio X he'll be travelling "by boat" to play the band's July 2017 UK Tour.
The All The Small Things star hasn't flown since he was in a tragic plane crash in 2008, which left him severely burned and saw four people lose their lives.
However, speaking about the 10-day-trip on the Queen Mary 2 ship, the musician told Radio X that he'd be busy working out, drumming, and producing music for other artists in his travelling studio.
"Everyone on the boat is super supportive," said the 40-year-old star.
He added: "I make the most of my time on there and have fun."
Get the band's full UK Tour dates here:
2017

https://t.co/O0mTEIsHf8 pic.twitter.com/npEkFomPu7

— blink-182 (@blink182) November 6, 2016