WATCH: Trainspotting 2 Finally Has A Release Date
16 May 2016, 11:00 | Updated: 16 May 2016, 11:13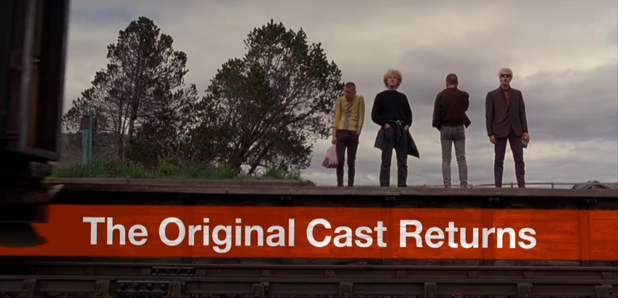 The Danny Boyle-directed film has revealed its schedule in a teaser trailer.
The release date for Trainspotting 2 has been announced.
Sony Pictures have released a YouTube video, which reveals T2 will hit cinema screens on 27 January 2017.
The video features Ewan McGregor narrating an update to Renton's famous Choose Life speech, and includes clips from the 1996 film.
Watch it below:
The Danny Boyle-directed film, which is based on the sequel, Porno by Irvine Welsh, will see the original characters reunite to try and find success in the pornography business.
Though the video announces that filming will begin on 16 May, pictures have already emerged of Danny Boyle and Ewen Bremmer, who plays Spud, shooting in Edinburgh last week.