Get The First Look At Trainspotting 2 In Pictures
13 May 2016, 12:38 | Updated: 13 May 2016, 18:30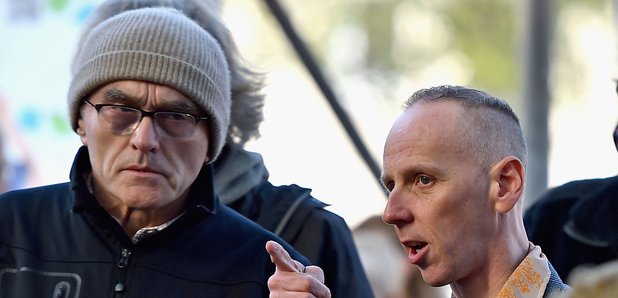 The follow-up to the cult hit has begun filming in Edinburgh with actor Ewen Bremmer.
The first behind the scenes shots have emerged from the filming of Trainspotting 2.
The hugely awaited follow-up to the 1996 cult hit has begun shooting with Ewen Bremmer, who plays the film's much-loved character Spud.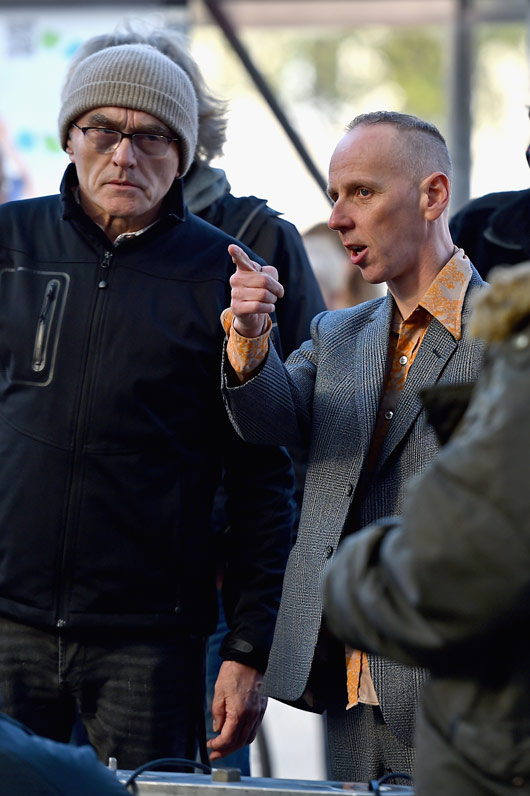 Returning director Danny Boyle can also be seen in the pictures, which have been taken in the Muirhouse area of Edinburgh.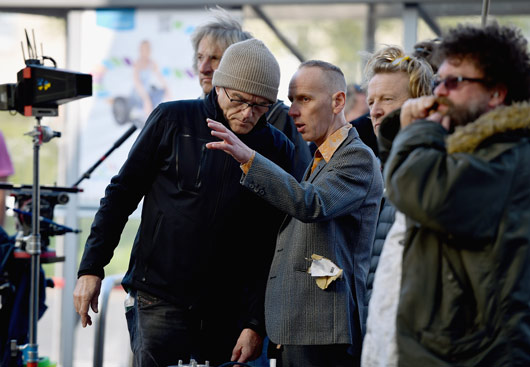 The film, which is based on Irvine Welsh's novel, Porno, sees the character reunite 20 years later to attempt to thrive in the Pornography business, amidst a backdrop of drugs taking.... naturally.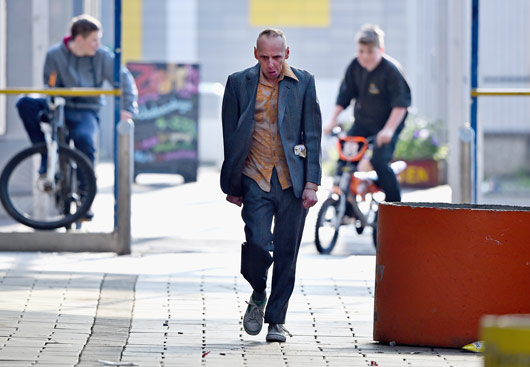 Robert Carlyle - who plays the unforgettable Begbie - told NME the sequel would be a hard watch for fans, causing us to think: "'Fuck. What have I done with my life?'"

Cheery as ever.
The film's official title and release date, is yet to be confirmed, but consider us sufficiently warned and seriously excited.