These Are The Top 20 Richest Musicians In Britain...
4 May 2017, 12:08 | Updated: 4 May 2017, 18:41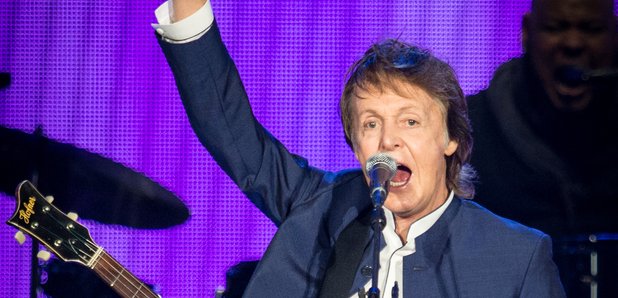 Sir Paul McCartney still tops the list, while Adele is Rolling In The Dough as the richest solo female and artist under 30.
The Top 20 of The Sunday Times Rich List for UK musicians has been unveiled ahead of its full publication this weekend.
The Beatles legend Sir Paul McCartney has retained his place at the top of the list with a staggering wealth of £780 million, closely followed by Andrew Lloyd-Webber at £740 million and U2 at £548 million.
Despite only placing near the bottom of the Top 20 at No. 19, Adele comes in joint place with legendary Queen guitarist Brian May and is the richest female solo artist and artist under 30 with a wealth of £125 million.
Elsewhere on the list are The Rolling Stones rockers Mick Jagger and Keith Richards, who have a wealth of £250 million and £235 million respectively.
See the full Top 20 below:
1. Sir Paul McCartney and Nancy Shevell (£780 million)
2. Lord Lloyd-Webber (£740 million)
3. U2 (£548 million)
4. Sir Elton John (£290 million)
5. Sir Mick Jagger (£250 million
6. Keith Richards (£235 million)
7. Olivia and Dhani Harrison (£210 million)
8. Michael Flatley (£200 million)
8. Ringo Starr (£200 million)
10. Sting (£185 million)
11. Eric Clapton (£170 million)
12. Sir Rod Stewart (£170 million)
13. Roger Waters (£165 million)
14. Sir Tom Jones (£160 million)
15. Sir Tim Rice (£152 million)
16. Robbie Williams (£150 million)
17. Ozzy and Sharon Osbourne (£140 million)
18. Charlie Watts (£130 million)
19. Adele (£125 million)
19. Brian May (£125 million)