Tom Delonge Stopped Touring With Blink 182 To Focus On UFOs
21 June 2016, 13:45 | Updated: 21 June 2016, 13:54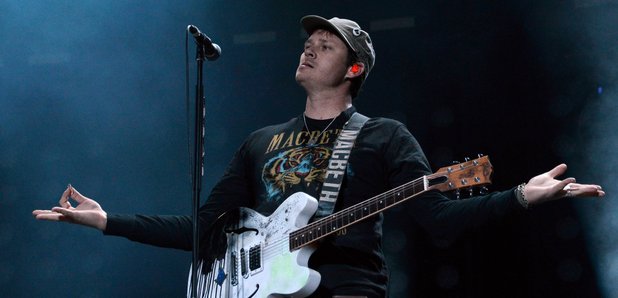 The former Blink singer is launching a multimedia franchise called Sekret Machines, which investigates "Unidentified Aerial Phenomena".
When Tom DeLonge parted ways with Blink 182's Travis Barker and Mark Hoppus, the band put it down to him wanting to work on "non-musical endeavours".
Now, it seems those endeavours included launching a multimedia franchise to investigate the existence of UFOS.
In an interview with Science.Mic about his new Sekret Machines project, when asked if he decided not to tour with the punk pop band to focus on "other forms of life," he said: "Well it's not so much about Blink. It's about what I'm doing with my life now.
"When you're an individual like me, dealing with something that's a national security issue, and you're being gifted with the opportunity to communicate something you've been passionate about your whole life — something that has the opportunity to change the world over time — being a small part of that is enormously important for my life path."
In January 2015, the remaining members of Blink issued a statement, saying: "A week before we were scheduled to go in to the studio, we got an email from [Tom's] manager explaining that he didn't want to participate in any Blink-182 projects indefinitely, but would rather work on his other non-musical endeavours.

"No hard feelings, but the show must go on for our fans."
Speaking to Radio X in September last year, DeLonge set the record straight about his decision, saying: "What people don't know about me is that I've been building companies for a long time.
"I built a platform that Kanye and Nine Inch Nails and Pearl Jam would use to monetize all of their art, their fan clubs, ticketing and all that stuff".
He added: "At this point in my life I just know a lot of things and it's a better use of the skill sets that I've acquired to be doing what I'm doing now than just being on stage playing the songs over and over again—even though it's fun as sh*t when there's pyrotechnics and lasers—I love that."