The Title Options On Harrods' Contact Form Are Just Brilliant
9 March 2016, 10:45 | Updated: 25 April 2016, 15:05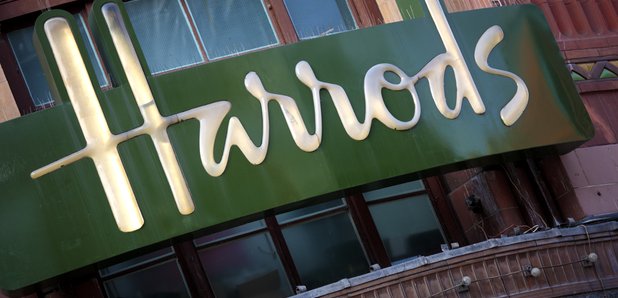 The urge to contact the store as 'The Right Honourable' or 'Wing Commander' is unbelievably strong.
Harrods, otherwise known as London's poshest department store, has always been known for having the most high-profile customers.
And if their online Contact Us form is anything to go by, things haven't really changed at all.
As spotted by an eagled-eyed reporter at Metro, clicking on the 'Title' drop down list on their contact form brings up the most options we have ever seen. On anything. Ever.
With over 40 titles to chooses from including Wing Commander, The Right Honourable and Major, Harrods leaves no stone unturned.
In fact Mr, Mrs Miss and Ms don't show up until much further down the list... and interestingly only appear after Mr & Mrs... because maybe posh people are more likely to make enquiries together?
See their list of baffling options below:

Picture: Harrods.com
With Harrods long being associated with royalty across the globe, titles such as Princess, Her Royal Highness and Sheikh aren't actually that surprising, but did they really need to list Lieutenant Commander and Begum?
While Harrods isn't a place we can say we've been many times in our lives... or ever, we are just so tempted to contact them... if only to call ourselves The Right Honourable.