Stop Everything: A Tinder CEO Has Revealed Which Pictures Get The Most Right Swipes
21 April 2016, 13:44 | Updated: 25 April 2016, 13:20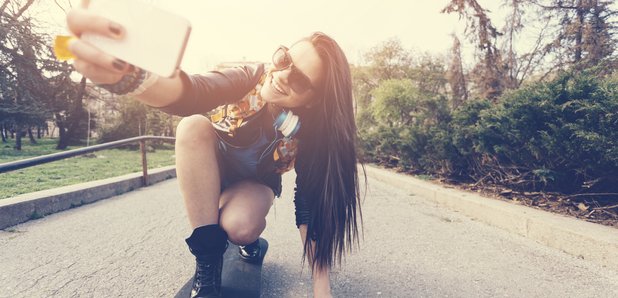 Sean Rad reveals how to get the most matches on the dating app.
If you're the kind of Tinder user that's in constant search of the perfect profile pic, listen up.
Tinder CEO, Sean Rad, has revealed what kind of snaps get the most matches... and it may just surprise you.
Speaking at the Advertising Week Europe, the Tinder boss said it's not just about what you look like, but also what you like to do.
He explained: "The data shows this: When your photo expresses something about your interests — like a skier skiing — or something about your personality, you do better."
So head shots and topless selfies are out, then?
He added: "I always tell people to be yourself," Sean said, in advice not too dissimilar to what your parent might say.
"The model-y poses never work. Shots that display what you look like but the environment you live in, and your interests — they work."
However, for those who think a pic hanging at the pub with your friends or on the beach is a safe bet, according to the Business Insider, Rad suggested not overcrowding a picture with your friends, as people will figure out who you are eventually.
Interestingly enough, Rad also revealed that some unlucky Tinder users, who just can't seem to get a match are given "a little boost".
"About 89% of our users, just through normal behaviour, find matches and have meaningful connections, Rad admitted. "But there are a group of users that despite swiping, I think, can't find a match. We give them a little boost to get extra love and attention and hopefully they end up meeting someone."
There's hope for everyone!
So before you think of taking another sultry selfie, why not put up an un-posed pic of you on holiday or in your natural environment?
As long as that "natural environment" is well-lit, shows your best side and uses your favourite filter, of course!