Thurston Moore: Stoke Newington is "dangerous"
7 February 2014, 13:28 | Updated: 17 August 2015, 18:09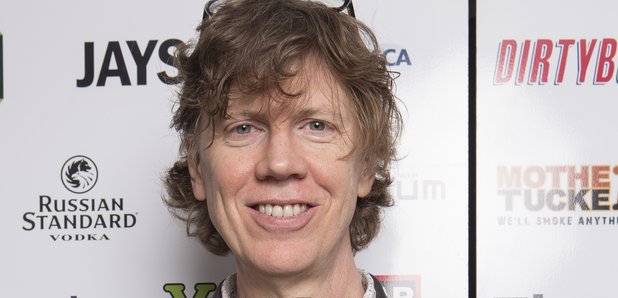 Former Sonic Youth frontman Thurston Moore has told Radio X he's enjoying living in London these days.
"It should be a secret because I don't think the customs agencies know too much about this officialdom," he told Radio X's John Kennedy on the red carpet at the Fly Awards in Kentish Town last night.

"I'm resident here, when I'm not touring I like to hang my hat here in north London. It's been wonderful, there's been nothing but love so it's been great."

Thurston Moore - who picked up the Living Legend Award at last night's ceremony - said that he didn't expect to end up residing in Stoke Newington though.

"I used to stay there in the 80s with a good friend of mine who still lives there, Richard Boon. I never really thought of that as the location that I would end up in if I ever did move to London but alas it has been.

"It certainly has a different climate to it did back then. It's more moneyed and yummy mummy vibe and lots of prams, it's far more dangerous than it ever was."

Foals, Horrors and Arctic Monkeys were among the other winners at The Fly Awards, which took place at the Kentish Town Forum last night.