This Is Apparently The Best Place To Live In The UK...
22 March 2016, 17:15 | Updated: 25 April 2016, 13:28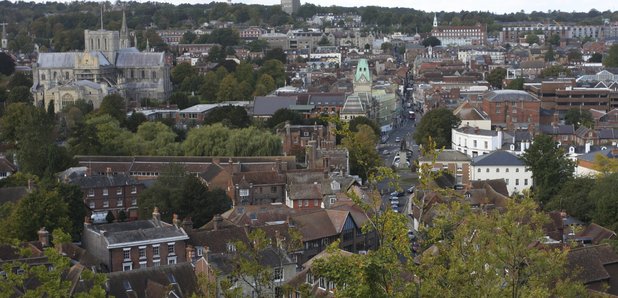 Find out if your hometown gets a mention.
The Sunday Times Best Places To Live guide has revealed Winchester to be the best place to live in Britain.
According to the Metro, the Hampshire town ranked highest for quality of life, attractions, community spirit and attractive outdoor space.
Home editor Helen Davies said: "Winchester thoroughly deserves its status as the best place to live in Britain".
"It offers a tasty slice of authentic history, with great transport links and fine schools. It also has an irresistible mix of food, festivals and feel-good factor."
The Times supplement also named the best places to live by region, with Harrogate coming up top in the North East and Fitzrovia taking the top spot in London.
See the full list below:
East: Orford in Suffolk
London: Fitzrovia in central London
Midlands: Ledbury in Herefordshire
North East: Harrogate in North Yorkshire
Northern Ireland: Ballycastle in County Antrim
North West: Whalley in Lancashire
Scotland: Stockbridge in Edinburgh
South East: Midhurst in West Sussex
South West: Falmouth in Cornwall
Wales: Penarth in Vale of Glamorgan