These Are The Most Expensive Cities Right Now...
13 March 2016, 06:00 | Updated: 25 April 2016, 15:01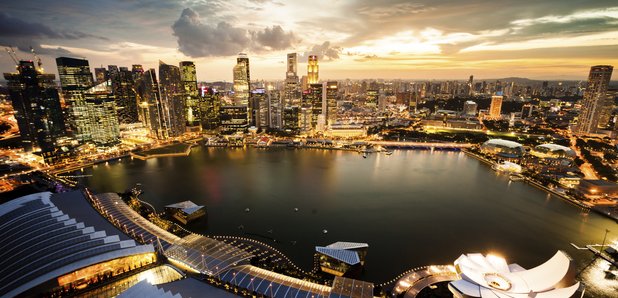 Find out the priciest and cheapest cities in the world.
Are you thinking of taking a city break? If so, you better start saving, because the most expensive cities have been revealed.
According Metro, the Economist's Intelligence Unit have unveiled the priciest cities in their bi-annual report, with Singapore in South East Asia topping the list.
Zurich in Switzerland came a close second, followed by Japanese city Hong Kong, Swiss city Geneva and the French capital, Paris.
It's bad news for Londoners - as the UK's capital has jumped up five places from 11th to sixth this year, making it more expensive than New York and LA.
See the 10 most expensive cities ranked below:
1. Singapore
2. Hong Kong
3. Zurich
4. Geneva
5. Paris
6. London
7. New York
8. Seoul
9. Copenhagen
10. Los Angeles
However, all is not lost, as they've also identified the cheapest cities in the world.
If you fancy a bit of a bargain, heading to Lusaka in Zambia would be your best bet. After Zambia, India took the next two cheapest cities with Bangalore and Mumbai.
See the cheapest cities in descending order below:
10. Caracas
9. Damascus
8. New Delhi
7. Chennai
6. Almaty
5. Algiers
4.Karachi
3. Mumbai
2. Bangalore
1. Lusaka