The Strokes Guitarist Nick Valensi Has Started A New Band
3 August 2016, 09:30 | Updated: 3 August 2016, 12:31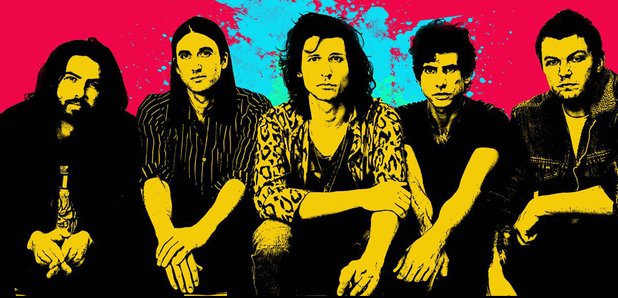 The five-piece, named CRX, are already opening for Beck on tour.
The Strokes Nick Valensi has started a new band, and by the looks of things, they've already got some pretty huge bookings.
The five-piece, named CRX, shared an illustrated picture of the lineup on their brand new Twitter account this week, seeing The Strokes guitarist front and centre.
August 1, 2016
The band - who are completed by Ralph Alexander, Richie Follin, Darian Zahedi and Jon Safley- have also revealed they'll be opening for none other than Beck, during three of his American dates in September.
See them below:
August 2, 2016
Not a bad gig for a new band, eh?
Photo: Twitter/CRX Music