The National's Matt Berninger: I'm Okay With My Demons
9 April 2013, 15:30 | Updated: 9 August 2013, 15:07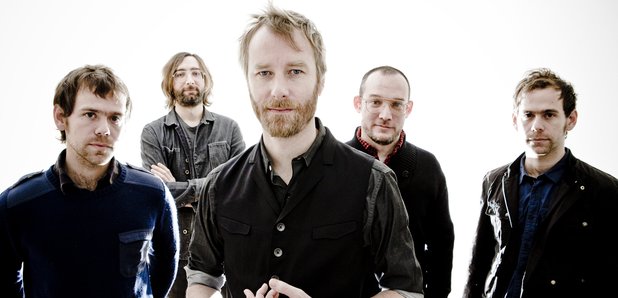 The National's new album Trouble Will Find Me is out May 20 in the UK.
Demons is the first single to be taken from it and speaking on the Evening Show last night Matt from the band told Radio X how making the album helped him stop worrying about his own.
"The music and the melodies and stuff.... I found it to be a less tense record. Even the making of it was less tense and everything. there's no doubt that them themes of it are still not the sunniest but it was a real pleasure writing and singing and working on these songs.
"I've come to terms with all my own personality shadows in my brain or in my soul or whatever... and I'm okay with it," the frontman admitted.
Trouble Will Find Me will be The National's sixth album and Matt said for the first time in a while he has stopped worrying about expectations based on their previous work.
"I think in the past we'd always think about the new records and how to follow up the record before and how to avoid being this or avoid being that - we were conscious of the fact that we're called a depressing, dark, sad band or something.
"This time I didn't care or think about those things. I was writing the kind of lyrics that I was just diving into, not really thinking about it that much. I always find writing about dark sides and the awkward parts of your personalty - the things that you fear, your anxieties - all those things I find to be really, really soothing to turn into a song."