The Mars Volta Split
24 January 2013, 13:16 | Updated: 8 August 2013, 18:02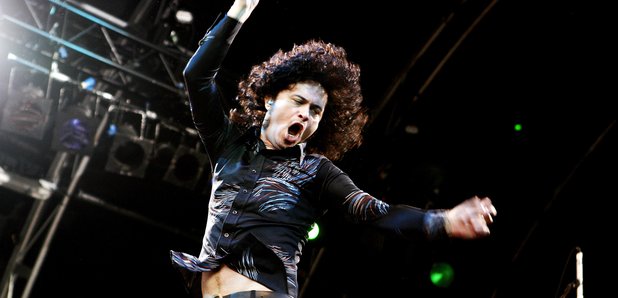 Cedric Bixler-Zavala has taken to Twitter to announce the end of The Mars Volta and vent his anger at his band mate Omar Rodriguez-Lopez.
It's after Omar unveiled his new band Bosnian Rainbows, which he formed shortly after putting The Mars Volta on hiatus.
Speaking to the NME, the guitarist talked about the different approach he's taken when writing with his new band.
"It's the classic thing, you stick with one way of doing things for so long that you start to crave a different way of working," he explained.
However it looks like Cedric wasn't happy with the hiatus - having wanted The Mars Volta to continue touring - and is fuming about Omar's new band.
Taking to Twitter he explained that he tried to keep The Mars Volta going "but Bosnian Rainbows was what we all got instead."
"I can't sit here and pretend any more. I no longer am a member of Mars Volta," he continued before thanking all the fans for their support.
"For the record I tried my hardest to get a full scale North American tour going for Noctourniquet but Omar did not want to.
"I guess a break from mars volta [sic] means starting another band and ignoring all the support the fans gave us. I tried my hardest guys
"All I can do is move forward with my music and just be happy that mars volta ever happened at all," the rant continued.
But it doesn't end there, he goes on to label the putting of The Mars Volta on hiatus as "an insult to the fans" before adding his own new record will be unveiled soon.