The Flaming Lips Announce New Album
25 January 2013, 16:14 | Updated: 8 August 2013, 18:13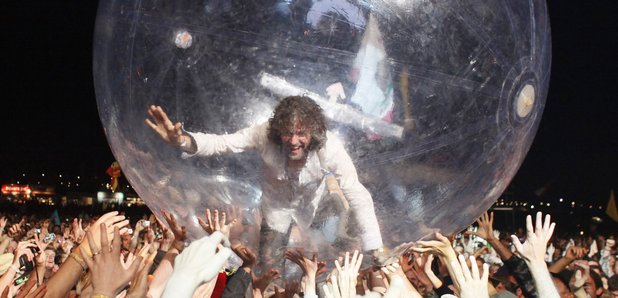 It's going to be called The Terror and will be out in April.
Wayne Coyne says their tenth studio album's got "a darker-hued spectrum than previous works along with a more inward-looking lyrical perspective".
The frontman explains more, "Why would we make this music that is The Terror - this bleak, disturbing record? I don't really want to know the answer that I think is coming. Maybe this is the beginning of the answer."
Track listing:
Look... The Sun Is Rising
Be Free, A Way
Try To Explain
You Lust
The Terror
You Are Alone
Butterfly, How Long It Takes To Die
Turning Violent
Always There... In Our Hearts
Non-Album, Bonus Track - digital ONLY:
Sun Blows Up Today

The US band are playing two dates at Camden Roundhouse in north London in May.