The Enemy Announce New Album It's Automatic And UK Tour
6 July 2015, 10:17 | Updated: 25 August 2015, 08:24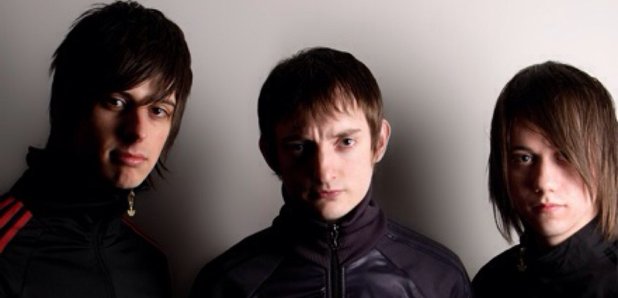 Frontman Tom Clarke has revealed the new record might be a bit different to what fans are used to.
The Enemy have announced a new album. The record, entitled It's Automatic, will be the fourth LP from the band. The album will be the band's first since 2012's Streets In The Sky. It's Automatic is expected in October.
Tom Clarke said in a press release "We've been working on it for a long time. It's a fucking great record. It was difficult to make but not in a bad way. To people who are still living in 2007 it'll be a shock but to us it's a natural progression. I sat Andy [bassist] down and said, 'Mate, I don't wanna make another Enemy record. I'm bored. We've nailed what we do, I wanna go and do solo stuff and make music like the music I listen to.' And he said, 'So do I.' So we decided to take a leap of faith together."
"The songs are some of the best I've ever written."


Plus, The Enemy have announced a tour for November. They'll play London, Birmingham, Manchester and more. You can see the full tour dates below.
It's Automatic will be released October 9th.
The Enemy November Tour Dates:
York, Fibbers - Nov 16th




Manchester, Ritz - Nov 17th




Birmingham, HMV - Nov 18th




London, Forum - Nov 20th




Portsmouth, Wedgewood Rooms - Nov 22nd




Newcastle, Riverside - Nov 24th




Leeds, Stylus - Nov 25th




Glasgow, Garage - Nov 26th




Sheffield, Leadmill - Nov 28th




Norwich, Waterfront - Nov 29th




Nottingham, Rock City - Dec 1st