The Eagles Are Suing Hotel California...
3 May 2017, 11:45 | Updated: 3 May 2017, 11:54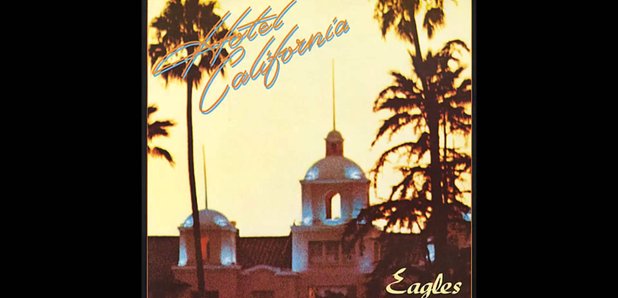 According to reports, the band have filed a lawsuit against a Mexican hotel for benefitting off their famous song and album of the same name.
The Eagles are reportedly suing the Hotel California in Mexico.
As Reuters reports, the band have filed a lawsuit against the owners of the 11-bedroom Todos Santos Hotel for using the name of their famous 1977 track, from their album of the same name, without their permission.
The complaint, which the outlet reports was filed on Monday (1 May), said the owners of the hotel in Baja California Sur "actively encourage" guests to believe their establishment is associated with the band in order to sell merchandise.
The compliant reads: "Defendants lead U.S. consumers to believe that the Todos Santos Hotel is associated with the Eagles and, among other things, served as the inspiration for the lyrics in 'Hotel California,' which is false".
It also reported that Eagles music, including the song in question, is piped into the hotel system, while t-shirts describing the hotel as "legendary" were for sale.
The lawsuit - filed in Los Angeles federal court - seeks a variety of damages and a stop to any further infringement.
Neither the hotel nor the lawyer who filed its trademark application immediately responded on Tuesday to requests for comment.