Bum Note: Fancy Getting Close To The Beatles? With This Artwork You Can...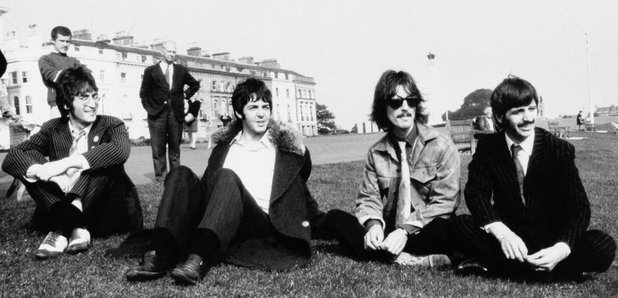 Fans of The Beatles can recreate their famous picture at Plymouth Hoe by sitting in bum moulds.
Copper 'moulds' of The Beatles have been made allowing fans to recreate their famous photo at Plymouth Hoe.
According to the Plymouth Herald, the artwork - crafted by metalsmith duo Thrussell and Thrussell - has recreated the poses The Fab Four made in the David Redfern shoot for 1967 film, The Magic Mystery Tour.
But if you're wondering how a cast could be made by the All You Need Is Love stars, it was actually recreated by UK tribute band The Fab Beatles, who lent their posteriors to the piece.
Bum moulds in the shape of the Beatles to be installed on Plymouth Hoe https://t.co/Ih5Y27rKue pic.twitter.com/kXBm33OQjm

— Plymouth Herald (@PlymouthHerald) November 10, 2015
Super fans who wish to sit in the place of their idols (kind of) can do so from next week after the artwork is unveiled by the tribute band, who will also be playing a special gig to celebrate at Plymouth's Athenaeum.
Council leader Tudor Evans joked: "We want more 'day trippers', tourists and locals to relive this moment that has become a piece of pop history."
Meanwhile, auction site, Juilens Auctions confirmed that John Lennon's guitar sold for approximately £1.6m at auction. If that doesn't prove that Beatlemania is still alive and well, then who knows what will?