This Teen's Cover Of Bohemian Rhapsody Might Bring You To Tears
1 February 2016, 13:56 | Updated: 25 April 2016, 15:15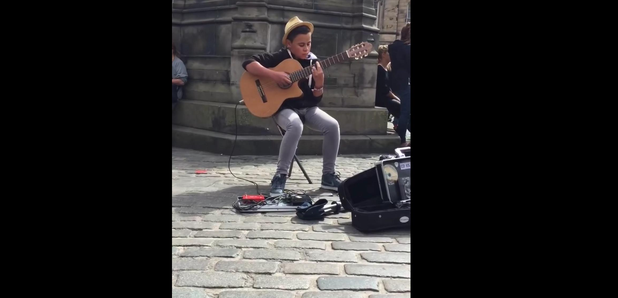 14-year-old busker, Billy Watman, plays the song on guitar.
We've heard a lot of covers of Bohemian Rhapsody in our time, but this classical guitar version by teenage busker, Billy Watman, has got our attention.
Shot at last year's Edinburgh Fringe Festival, the video sees 14-year-old Billy play the Queen song in it's entirety.
Watch it below:
Maybe it's because it's Monday, maybe it's because we're still feeling a bit delicate from the weekend, but it's making us come over a bit emotional.
Also impressing us is the little dancer at the front, who seems to be auditioning for Strictly!