Tame Impala Set July Release Date For New Album
8 May 2015, 11:02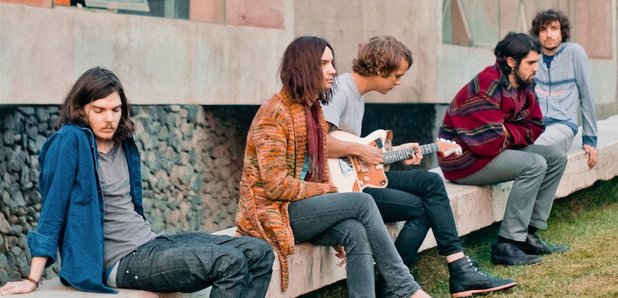 Currents will be released on 17 July, with four tracks just made available online as a preview of what fans can expect.
Tame Impala have announced the release date for their third album Currents, with the record due out on Friday 17 July. The 13 track album is available for pre-order today, with two tracks available for download by those who purchase it.

New single Eventually will be available on digital platforms today.

All of the writing, recording and production for the album took place in West Australia.
TAME IMPALA - CURRENTS
1. LET IT HAPPEN
2. NANGS
3. THE MOMENT
4. YES I'M CHANGING
5. EVENTUALLY
6. GOSSIP
7. THE LESS I KNOW THE BETTER
8. PAST LIFE
9. DISCIPLES
10. CAUSE I'M A MAN
11. REALITY IN MOTION
12. LOVE/PARANOIA
13. NEW PERSON, SAME OLD MISTAKES