Swim Deep Frontman: I Always Wanted To Be A Hip Hop Artist
26 September 2013, 17:06 | Updated: 26 September 2013, 18:22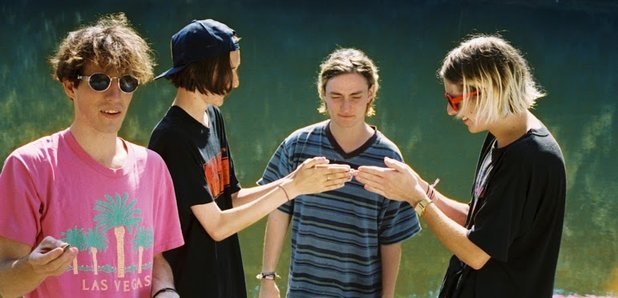 Swim Deep frontman Austin Williams has told Radio X he initially wanted to get into hip hop before being lured into the world of indie rock.
The band's debut record Where The Heaven Are We came out in August and, talking to Radio X's Danielle Perry about track Honey, he admitted the fan favourite channels one of his favourite genres.

"I wanted to do something with the idea of a loop because I'm really into how hip hop uses loop music," he said. "I always wanted to be a hip hop artist right from when I was a kid. I just don't think I've got the style to pull it off."

He told Danielle Run DMC's third album Raising Hell has a big effect on him as a child

"My brother used to play that all the time and I used to love that so much I'm just really into the whole idea of sampling."