Subway To Actually Make Their FootLongs... A Foot Long
2 March 2016, 09:00 | Updated: 25 April 2016, 15:08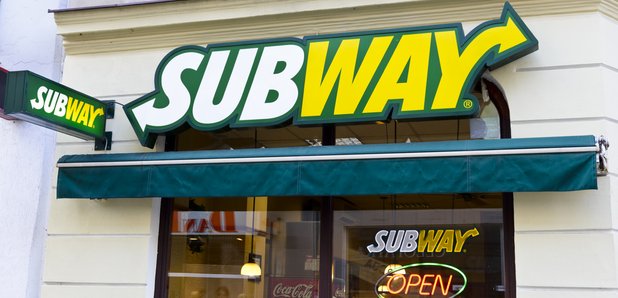 The sandwich giant is promising to go the extra inch to satisfy its customers.
Subway have promised to make significant changes to their product, although you might need to get your ruler out to fully appreciate them.
The company came under fire for their Footlong sandwiches, due to them sometimes only being 11 or 11.5 inches.
Angry customers soon bombarded Subway with photographic evidence of their shortcomings, and soon enough, some filed lawsuits.
@ subway this is not a foot long. pic.twitter.com/NZHBRSLqvj

— Pary (@pearflakes) February 20, 2016
Footlongs are really only 11.5 inches. I did some math and figured out that @SUBWAY owes me $84 for 14 years of LIES! pic.twitter.com/2AkoJYI9rN

— Tyler Parrish (@TBagzParrish) February 7, 2015
Now, approaching a settlement for their class action lawsuit, which involves the brand paying $500 to each of the 10 disappointed customers involved (plus $520,000 in attorney fees), the "eat fresh" company has promised to make good on their claims.
According to the Associated Press, a spokesman said: "This allows us to move forward, without distractions, on our goal to provide great tasting sandwiches and salads, made exactly as each guest likes.
"We have already taken steps to ensure each guest receives the Footlong or six-inch sandwich they order."
Phew.