A New Study Has Found That Going To Gigs Makes You Happier
17 August 2016, 09:56 | Updated: 17 August 2016, 11:28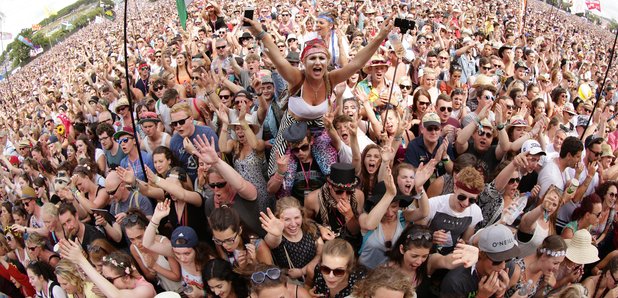 That's right. The best thing in the world has been confirmed as the best thing in the world.
Look. We know there can be a lot of annoying things that happen at gigs. Let's rattle through a few, shall we? Expensive tickets. Late bands. Bar queues. TALL PEOPLE. Beer throwers. We could go on. But if we're honest, going to see your favourite band live is about as good as it gets.
So imagine our elation when we saw that study had emerged which scientifically confirmed that going to gigs makes you happier?
In a report from Consequence Of Sound, a study conducted by researchers at Victoria's Deakin University concluded that "engaging with music by dancing or attending musical events was associated with higher [subjective wellbeing] than for those who did not engage with music in these forms". As if we didn't know?

The study surveyed 1,000 Australians and discovered that those who attended communal musical experiences were more satisfied with their lives. The report went on to say: "The insight gained from these findings can be used to inform future interventions and to better understand how music is involved in emotional regulation."

So from now on if anyone says "Hey - i think you're spending a bit too much of gig tickets?" just reply "Hey - can you put a price on happiness?"