Strokes Producer Slams Hyde Park Support Acts
10 July 2015, 02:01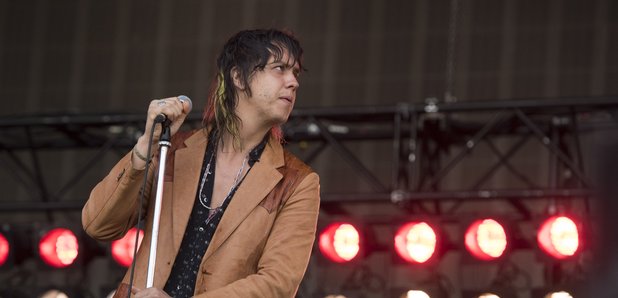 Gordon Raphael, who's been called the "sixth Stroke" because of his key relationship with the band, has written a scathing review of the bands that backed up the group at Hyde Park.
Beck, Future Islands, Temples, Public Service Broadcasting, The Wytches, Gengahr, Yak, Hinds and Kieran Leonard - The Strokes' recent Hyde Park show featured a top line-up of support acts. Unless you ask the headline act's friend Gordon Raphael, that is.
Raphael, who produced Is This It? and Room On Fire, wrote a stinging review of the Hyde Park gig's back-up acts for The Zine. Although he stopped short of naming who he was writing about, the Berlin-based producer didn't otherwise hold back in his negative comments.
He said that while watching one support act "within 15 seconds I felt that familiar feeling of nauseous resentment which historically 99.9% of all music that I have heard in the world inspires within my soul and body...all it takes is a non-interesting drumbeat, a limpid guitar figure, and 'go-along with the guitar' bass line, and a smarmy guy with a showbiz vocal singing lyrics of an uninteresting non-poetic nature, and I feel that queasy 'run for the hills' vibration in my solar plexus."
Raphael continued the attack on another support act. See if you can guess who this is: "I ran as fast as I could to get as far away from the sonic stench of what I considered pointless physically weakening music (as the crowd sang along and danced of course!) and wound up in front of a stage full of modern electronic Midi-equipment"
"I could not escape the tones, lyrics, choruses and instrumental bits wafting off the stage into my ears. YES, I had toilet paper jammed in my ears, lots of it to reduce the harm and harmonies! But still, I could that music stinging my flesh, nonetheless."
Weirdly, he was full of his praise for his pals The Strokes, saying they "played brilliantly. Albert looked like a pillar of strength and fitness in his magenta flight-suit. Holding his guitar effortlessly and generating power rhythms and searing leads at the top of his game...happily The Strokes are one of many that make committed, every day, to the powerful majesty contained in song and lyrics."