Streams to count towards UK singles chart
23 June 2014, 11:39 | Updated: 23 June 2014, 11:44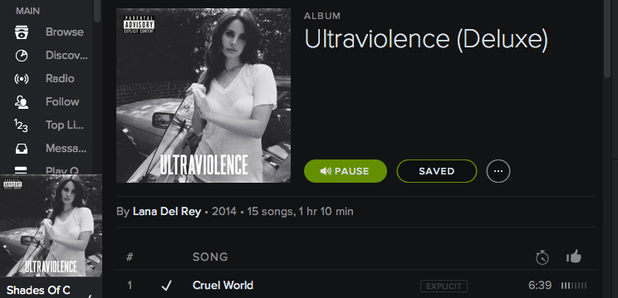 Songs streamed online - including through services such as Spotify and Deezer - will be included in the Official Singles Chart in the UK from 6 July.
The Official Charts Company, which is the company behind collating music sales data, says the number of people streaming music has increased so much, it has to reflect the trend.
A track will have to be streamed 100 times to match one physical sale and at least 30 seconds will have had to have been listened to for it to count. There will also be limits on how many times one person can stream a track before it stops counting towards the chart, to prevent any manipulation.
So far this year the average weekly figures volume of streaming is 70 times greater than the combined sales of downloads and physical singles. There were 100 million streams a week in January 2013, by January 2014 it was double that.

It's the first time that chart positions could be affected without music fans actually making a purchase.
Official Charts Company chief executive Martin Talbot said: "Audio streaming has grown at an extraordinary rate over the past year - and the time is now right to take this important step.

"The Official Singles Chart is, and always has been, the most trusted and definitive measure of Britain's music tastes. Just as it has evolved through the years to reflect the most popular music in the UK, from 10-inch to 7-inch, vinyl to cassingles, CD singles to downloads, this is the latest stage of that progression."

Bastille's track Pompeii has been streamed more than any other track in the UK, with more than 26 million plays.

Frontman Dan Smith said: "I think for the charts to be fair it has to reflect how people digest music."

Data from other on-demand firms including O2 Tracks, Xbox Music, Music Unlimited and Rara will also be used.