Stone Temple Pilots Honour Scott Weiland with tribute video
22 December 2015, 17:56 | Updated: 23 December 2015, 09:28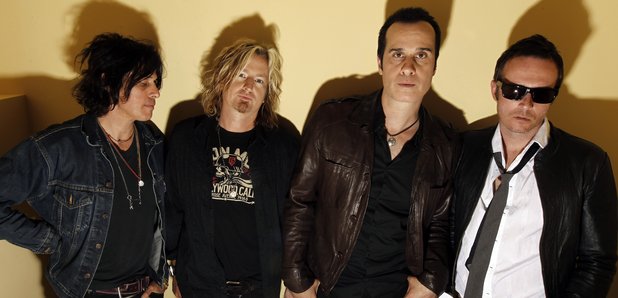 The band have posted a tribute to the singer, celebrating his talent in their track Atlanta.
Stone Temple Pilots have posted a tribute video for their late frontman Scott Weiland, following his death on 3 December 2015.
Dean DeLeo, Robert DeLeo and Eric Kretz have have revisted their song, Atlanta, celebrating Weiland's songwriting, after he was tragically found dead on his tour bus in Minnesota, aged 48.
In the video, entitled Memories Of Candles And Incense, Robert De Leo says: "Dean and Eric and I wanted to honour Scott, and we thought the best way to do that would be musically. We chose this song because we feel it represents one of the times in our career that Scott was truly at his best."
He adds: "When you hear this track, we hope to share the same sprit and feeling each of us had while recording it."
Watch the touching video below:
Both Stone Temple Pilots and supergroup Velvet Relvover - in which Weiland sang - attended his funeral in Los Angeles on 10 December 2015.
Weilands ex-wife Mary Forsberg Weiland wrote an open letter to the public, asking his fans not to "glorify this tragedy".
In the letter published through Rolling Stone, she wrote about the struggles of his children, saying: "Skip the depressing T-shirt with 1967-2015 on it – use the money to take a kid to a ballgame or out for ice cream."