WATCH: Sting Re-Opens The Bataclan, Holds One Minute Silence
14 November 2016, 11:07 | Updated: 14 November 2016, 11:09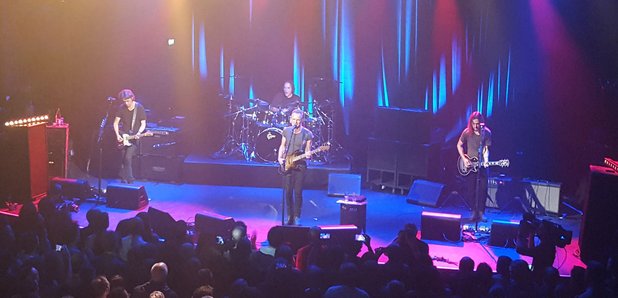 See the star address the crowd in French at the Paris venue.
Sting played the first show at the Bataclan in Paris on Saturday (11 November) and paid tribute to those had lost their lives in the terror attacks.
The Bataclan venue was one of the targets hit on Friday 13 November 2015 during an Eagles Of Death Metal gig, which saw 89 people lose their lives.
Addressing the crowd in French, the former Police singer led the tributes with a simple request for one minutes silence.
Watch it here:
#Bataclan #Sting nous ne les oublierons pas. Jamais. pic.twitter.com/KCrzrCT0dN

— Juliette Méadel (@juliettemeadel) November 12, 2016
Meanwhile, following reports that Jesse Hughes was denied entry to the gig, Eagles Of Death Metal's manager, Mark Pollack has rubbished the claims, saying he: "never even tried entering the club for Sting's show".
In a statement to Billboard magazine, Pollack wrote: "This day is not about Jesse Hughes or Eagles of Death Metal. In fact, Jesse is in Paris to share in remembering the tragic events of a year ago with his friends, family and fans.
"This is about recalling the tragic loss of life that happened right in front of his eyes during his show, and this coward Jules Frutos feels the need to soil his own club's reopening by spreading false tales to the press, and tainting a wonderful opportunity that could've been used to spread peace and love, to further spread mean spirited words of hate."
He concluded: "Jesse never even tried entering the club for Sting's show tonight."
Photo: PA