Stevie Wonder Just Admitted Doing Something Naughty To Prince's Music...
12 May 2016, 10:21 | Updated: 12 May 2016, 10:47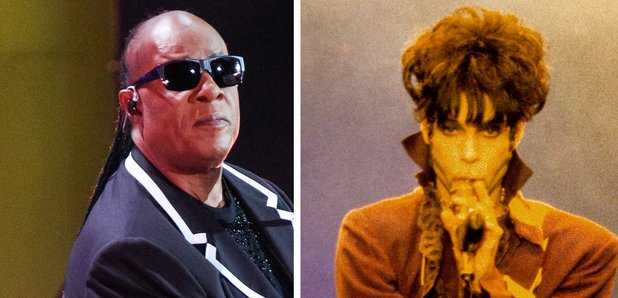 The singer gave his advice for fans who are still mourning the Purple One's passing.
Stevie Wonder has admitted having sex to Prince's music.
The Superstition singer revealed the intimate fact, when suggesting how fans should honour the late icon's memory, rather than dwelling on the stories surrounding his death.
"The sad part is that we lost these various people," he told TMZ.
"And maybe Prince had a lot of pain we don't know about. But I think that again, we have to focus on the only thing we can control as people who loved these various people and admired what they did."
Giving his advice for fans, he added: "that we don't spend or lives spinning these things about how messed up this was and who did that, when in fact, many of us were able to make love to their gift of music, and make friendships and remember things that were beautiful."
When asked if he ever made love to Prince's music, he sheepishly replied: "You think I didn't?"
Watch the video below: