Stage Fright Forces Subways' Drummer Off Tour
17 February 2015, 12:00 | Updated: 17 February 2015, 12:09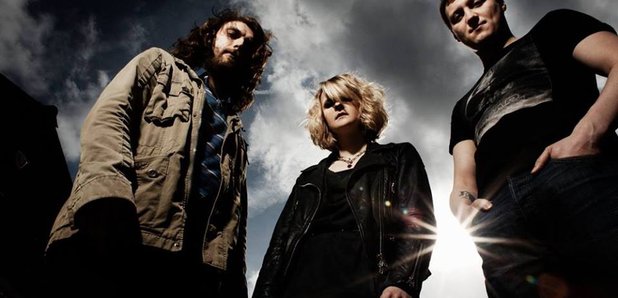 Josh, drummer with The Subways, is to take a leave of absence from the band after being hit by stage fright as a result of his fight with Asperger's Syndrome.
The Subways have confirmed that their drummer Josh Morgan has been forced to take some time away from the band due to crippling stage fright.

The band released a statement to say that it was brought on by his fight with Asperger's Syndrome and confirmed Josh had battled stage fright before. They also confirmed he would be seeking professional help ahead of a planned return to playing live with the band in the future.

The full statement reads:

"On the current tour to promote their recent album release The Subways' drummer Josh has been struggling with debilitating stage fright brought on by his battle with Aspergers Syndrome.

This is something that he has struggled with in the past but it has recently become significantly worse. The band have made the hard decision that Josh is to take a leave of absence for the near future to get professional advice to get him back on stage and rocking as soon as possible.

In his absence the band have asked a professional drummer and close friend to temporarily step in to keep the show on the road. The first show where this change will take affect will be in Dresden on 17th February.

Billy, Charlotte, management, crew and the whole Subways family wish Josh a speedy return and will be working hard to achieve this."

Everyone at Radio X sends their best to Josh too. Check out the Autism.org website for more information on Asperger's.