St Vincent: The Black Keys are carrying the flag for blues rock
12 May 2014, 20:30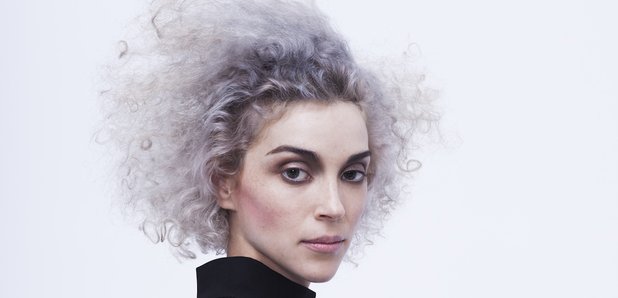 St Vincent, whose real name is Annie Clark, has told Radio X she's looking forward to upcoming arena tour dates with The National and The Black Keys.
"I'm friends with The National, we've been friends for a long time and I toured with them, actually in the UK in 2007 when they were a great band but not yet the rockstars that they are now," she explained to Radio X's Georgie Rogers.

"They're such wonderful guys and I'm so proud of them so they asked for me to open up their German arena tour and then The Black Keys, I haven't met them but they're definitely carrying the flag for blues rock guitar these days and they seem like really nice guys and they asked me to open up their arena tour."
The singer, whose latest (self-titled) album was released earlier this year, admitted that she takes being the support act at such huge venues in her stride.
"It doesn't phase me at all actually, it's just fun. I'm excited to see how you make things translate on such a big stage with a potentially half disinterested audience.

"It's just fun."