So there's Been A 10,000% Increase In People Searching Leprechaun Porn This Week...
16 March 2016, 10:29 | Updated: 25 April 2016, 15:00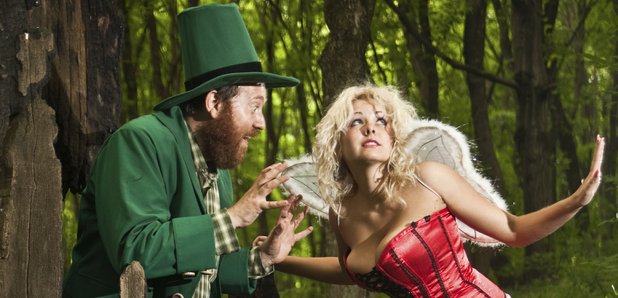 It turns out people are looking for a bit of craic this St Patrick's Day.
St Patrick's Day is almost upon us, and while some of us are getting our Guinness hats at the ready, others it seems are preparing for the big day in more alternative ways.
According to the Metro, Pornhub have recorded a marked increase in searches for Leprechaun scenes on the lead up to the big day, with searches for the kink rising by a whopping 10,000% on last year.
They add that the number of people searching for the word "Irish" and "St Patricks Day-theme" porn has increased by 600% and 6,000% respectively.
And - according to the site - it seems the Irish themselves even get a little more amorous on the big day with traffic to the porn site from the Emerald Eire increasing by 5% on St Patrick's Day.
Fair play to them.