When Is England's Next World Cup 2018 Match?
4 July 2018, 14:33 | Updated: 11 July 2018, 22:57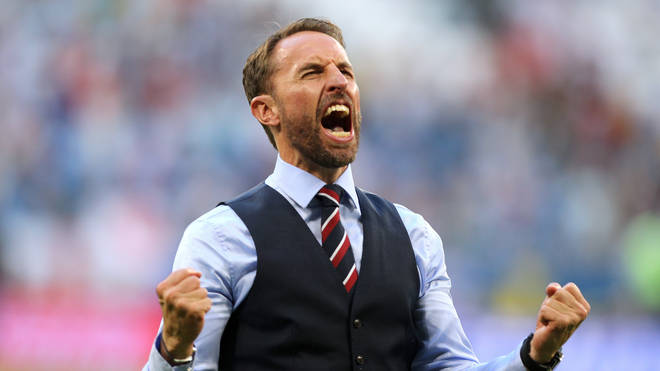 Find out the date and time of England's upcoming match against Croatia and where you can watch it on TV.
England made history last night (7 July), beating Sweden 2-0 in the Quarter Finals to make it to The FIFA World Cup Semi Finals for the first time since 1990.
Get the details of their next match, including who they're against, what day they play, what time the match starts and where to watch it.
Who are they playing?
England will face off against Croatia in the hopes of making it to the World Cup Final.
When is it on?
The match takes place on Wednesday 11 July, and kick-off is at 7pm BST.
Where can you watch it?
The match will air live from the Luzhniki Stadium in Moscow on ITV.
When will it finish?
Even with stoppage time, extra time and penalties, the match shouldn't last more than two-and-a-half-hours, meaning it will be done and dusted by 10pm.
If England beat Croatia, making it through to the next round, we can only hope to provide more epic responses like this from Ross Kemp:
IT MEANS EVERYTHING!
The World Cup final will be on Sunday 15th July 2018 in Moscow, Russia and will air on both BBC and ITV