Forget The Worst Toilet In Scotland, Is This The Worst Toilet In London?
21 March 2016, 15:32 | Updated: 25 April 2016, 13:28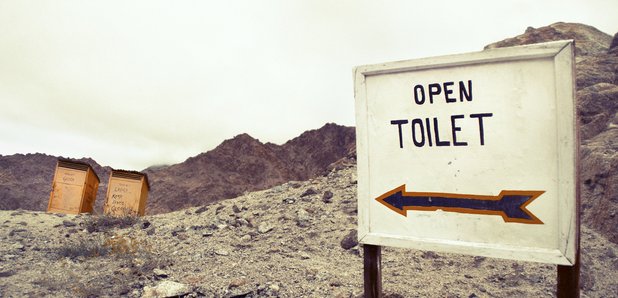 This picture posted on Facebook gives the bog from Trainspotting a run for its money...
Trainspotting fans will have The Worst Toilet In Scotland scene etched in their memory forever, but this bog in Sidcup comes quite close..
The snap, posted to Shit London by Facebook user Luke Fisher comes with the caption: "The full monty. Sidcup."
The bog was so heinous, that it doesn't even want to show itself below, but you can see the picture here.
While it doesn't feature a young Ewan McGregor climbing down it to retrieve a suppository, it is pretty bad.
Still, if you've been to a festival, you've definitely seen worse!