Introducing The Smarttress: A Mattress Designed To Catch Your Partner Cheating On You
20 April 2016, 16:29 | Updated: 25 April 2016, 13:21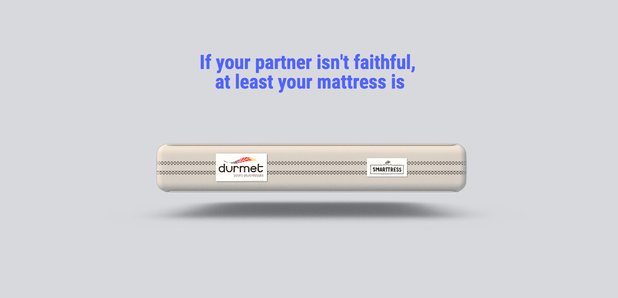 The smart bed has been created with an in-built "Lover Detection System".
A Spanish company has designed a bed that helps customers uncover unfaithful spouses... and they are deadly serious about it.
The Smarttress - which naturally comes from the words smart and mattress - is a bed created by Durmet, which has 24 "intelligent sensors," and sends alerts to your mobile phone when your bed is being used in a "suspicious" way.
And this sleek design and piece of mind could be all yours for a whopping £1,200.
Watch their official video below:
Speaking about the revolutionary design, engineer Iván Miranda told the The Telegraph: "Seeing the latest research on infidelity in Spain and considering that 94 per cent of Spaniards' preferred place for love-making was in their own home, we thought we could give peace of mind to men and women, not only at night, but also during the day when they have to go out to work."
But will it go off every time a cat or dog jumps on top of your bed?
Apparently not, says Miranda, who adds: "You can't imagine the tests we have done to make sure the system works correctly."
This is really happening.