Slipknot To Collaborate With Justin Bieber?
19 November 2012, 11:50 | Updated: 16 August 2013, 15:48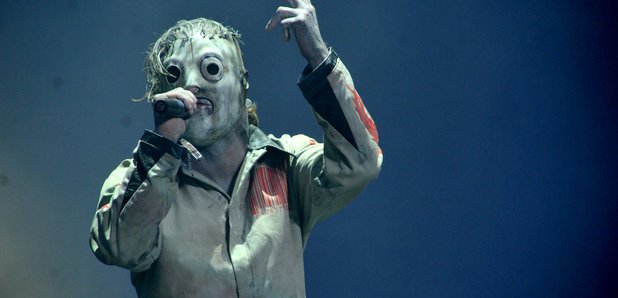 Corey Taylor claims that the Bieber/Knot mash-up is "cool"...
Corey Taylor has revealed that he loves the recent Slipknot and Justin Bieber mash-up that's been wowing YouTube. Since it was posted in March 2011, the video Psychosocial Baby - which bolts Slipknot's Psychosocial with Bieber's tune Baby - has notched up over 12 million views. It's been getting a lot of love from Beliebers, and even the metal band's singer says he likes it.
"I know Justin wasn't responsible for it, but I just thought it was so cool," Taylor told Revolver magazine. "Everybody thought I'd be pissed about it, but I was blown away... I give him respect. He's a very talented kid and he goes above and beyond for his fans."
The rubber-masked singer even went as far as claiming he tried to get Bieber to join him for a live version of the mash-up.
"I was in Baltimore on my book tour and Justin was nearby in Washington, DC. I tried to get him down to my reading because I wanted to try to do an acoustic version of Psychosocial Baby together. But he was actually visiting children's hospitals. You can't say anything bad about a guy who's visiting children's hospitals."
You can see the Psychosocial Baby video below.