Sir Paul McCartney Working With Jamie Oliver On Healthy Food Song
30 March 2015, 11:55 | Updated: 30 March 2015, 11:59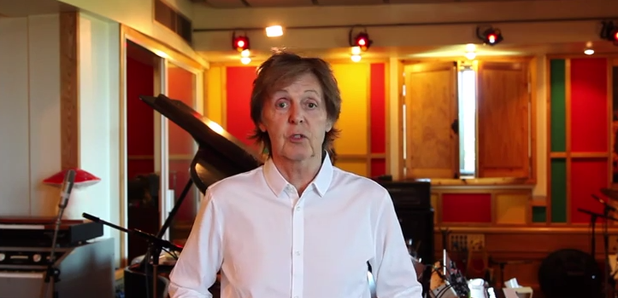 The former Beatle is teaming up with the celebrity chef - and Coldplay's Chris Martin - to record a song that encourages children to improve their diet.
Sir Paul McCartney is lending his guitar-playing skills and backing vocals to a new project with chef Jamie Oliver and some other well-known musicians.

The scheme aims to encourage kids to eat more healthy food, centred around Food Revolution Day on 15 May. Oliver confirmed that he's been emailed Sir Paul to finalise the plan for the song, which will be released in May.

Ed Sheeran helped write the song with Jamie, and now they've brought Sir Paul onboard to add some finishing touches. It's believed that Chris Martin will play piano on the track.

The song will be a free release and is just the latest in a series of foodie-ventures for Sir Paul, including his late wife Linda's veggie food range and an appearance on The Simpsons where he helped convince Lisa to give up meat.