"Sick In My Heart": Chris Cornell's Brother Posts Video & Open Letter
1 June 2017, 08:45 | Updated: 1 June 2017, 17:13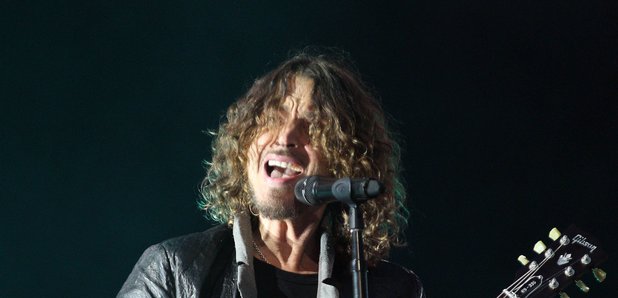 The Soundgarden and Audioslave frontman tragically took his own life on 17 May.
Chris Cornell's brother, Peter Cornell, has posted a video and written an emotional letter following the tragic news of the grunge icon's passing.
The Soundgarden and Audioslave singer was found dead in his hotel room on Wednesday 17 May, aged just 52, and his death has since been ruled as a suicide.
His brother has now shared a heartbreaking video on his official Facebook page, updating his followers of his illness, explaining: "I feel awful all over my head, my body, my brain, my soul, and I can only imagine that you feel the same way."
Watch it here:
On Saturday (28 May), he also posted a fitting tribute, which begins: "It's been difficult to put words together. My heart is broken. Chris was always just my brother. We just "were". No pretense. No dog and pony show. We didn't have to get deep all the time. Sometimes we only needed to just be in the same room and just be present. That was enough."
See his full post here:
The letter comes a week after Chris Cornell's wife, Vicky, wrote an open letter to the rocker.
Read her full letter, which was published via Billboard, below:
"To My Sweet Christopher,
"You were the best father, husband and son-in-law. Your patience, empathy and love always showed through.
"You had always said I saved you, that you wouldn't be alive if it were not for me. My heart gleamed to see you happy, living and motivated. Excited for life. Doing everything you could to give back. We had the time of our lives in the last decade and I'm sorry, my sweet love, that I did not see what happened to you that night. I'm sorry you were alone, and I know that was not you, my sweet Christopher. Your children know that too, so you can rest in peace.
"I'm broken, but I will stand up for you and I will take care of our beautiful babies. I will think of you every minute of every day and I will fight for you. You were right when you said we are soulmates. It has been said that paths that have crossed will cross again, and I know that you will come find me, and I will be here waiting.
"I love you more than anyone has ever loved anyone in the history of loving and more than anyone ever will.
"Always and forever,
"Your Vicky"