James Corden Gets Punched In Face In Carpool Karaoke Grammys Special
29 January 2018, 09:00 | Updated: 29 January 2018, 17:05
See him enrage commuters on the New York subway as Sting and Shaggy look on for the special awards show segment.
James Corden took to the subway for a special edition of Carpool Karaoke, and got punched round the face for his efforts.
The hilarious moment came as part of skit for the Grammy Awards, where the TV presenter was joined by Sting and Shaggy for Subway Car-pool Karaoke.
Watch it above.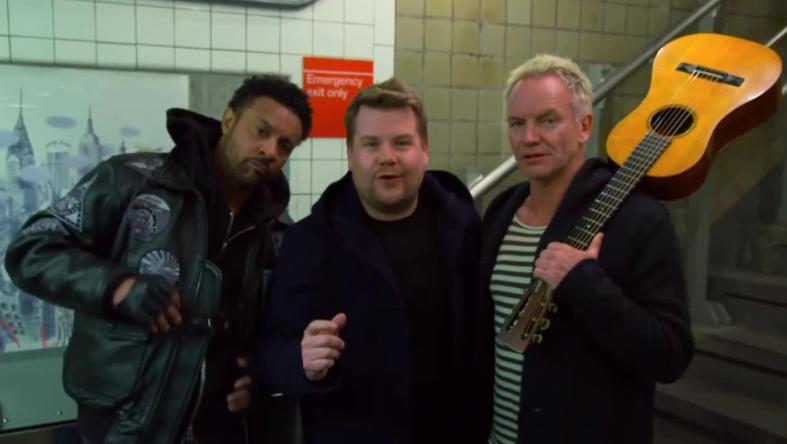 Despite being flanked by The Police legend and the It Wasn't Me star, Corden couldn't win round commuters on the train and even had a sweet grandma telling them to put a sock on it.
The clip wasn't the only skit to come from last night's star-studded awards ceremony, with another seeing the likes of Hilary Clinton, Cardi B, Snoop Dogg, Cher and more audition to read The White House tell-all, Fire And Fury.
Watch it below:
The ceremony saw Kendrick Lamar and Bruno Mars score big on the night, while Foo Fighters won the Best Rock Song award for Run.
Kesha provided the GRAMMYs with their stand-out moment, performing her Praying song with the likes of Cyndi Lauper, Camila Cabello and the Resistance Revival Chorus.
Photo still & video credit: YouTube/CBS /The Grammy Awards 2018